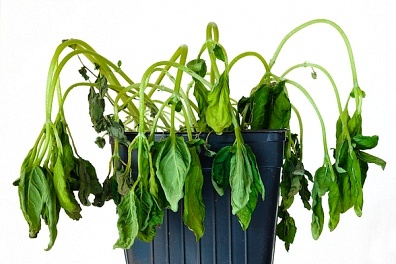 There's a point in a budding relationship when you realize that, well, it's not budding at all. It's wilting. And watering won't do any good. The soil has hardened.
I was never a green thumb.
I'd spared this man from blog posts. He's a big part of the reason I haven't had much to say lately. I thought there was promise. And I've never wanted a true relationship to be tainted by raw, early posts about red flags and what not.
You had red flags?!
I'm guessing our first date was late November or early December. Coffee at a café gallery. Not just an espresso joint that happened to hang the latest works of a starving artist but an establishment that aimed for legitimacy amongst both art buyers and caffeine addicts. (I'd give it middling reviews on both fronts.) I took a seat on the loft-like second floor and wrote on my laptop while waiting.
It had been a five-year wait.
Back then we exchanged a series of messages on Plenty of Fish and settled on a day to meet. But then Matt called on the morning of our date to postpone things. The stress was clear in an otherwise enticing deep voice. His dog was in pain. It sounded like Matt was facing a tough decision. As one of my dogs had just died, I understood. Maybe in a week or so. But Matt alluded to other matters. He sounded overwhelmed. "It's just not the right time…" The conversation drifted off and Matt vanished from the dating site. A Plenty-of-Fish-ing moratorium.
I hadn't been waiting at all. There were plenty of other guys to go on bad coffee dates with. Oh, yes, and good ones, too. I should really read the Plenty of Fish fine print. They must have a catch-and-release policy. But like a dedicated fisherman, I fished on, ever hopeful of that one big catch.
When I saw what looked like Matt's face on a thumbnail, I clicked it. Hunch verified, I moved on. But the next day, he sent a message. No reference to a cancelled coffee from long ago; just hello. And I messaged back. "Matt, is that you?" He was surprised—not freaked out—that I remembered what little history we had. Heck, I majored in history in university. (More evidence that my life's journey has been poorly planned!)
When Matt finally showed up at the café/gallery, he had an hour before catching a ferry to Victoria. He had me smiling and laughing the whole time. It's special when a guy has me relaxed and playful from the start. So nice to stray from the dating interview script.
As we lingered outside in the gentle rain, both of us suddenly awkward, Matt sighed. "I've got a lot going on in the coming weeks." Seattle. Ski adventures. Calgary. I nodded and smiled, bracing for goodbye. "I'll find a way to squeeze you in." Whew. We hugged and I walked home, still smiling, even giggling.
A great start. I tried to temper things. Okay, a good start. He texted me from the ferry and we met for dinner two days later.
That was the easy date. All the others have been scheduling challenges. I'd say we've gone out seven or eight times. All good, but some have felt rushed. And now it's been four weeks. He had a week of heli-skiing, I had Portland, we both had colds. He'd warned me. Still, whatever the reasons, we've lost momentum.
I'm shrugging instead of smiling. It looks like he is, too. Another weekend went by without getting together. No travel or sickness this time. Just…, well, I don't know. He texted for me to join him at the last minute while he walked his dog but I'd just gotten in from running 17K and the prospect of a walk didn't get me feeling waggy. When I declined, he replied with, "Tomorrow is busy but will call if something opens up!" I'm big on punctuation, but I couldn't feel the exclamation mark. Being squeezed in doesn't feel acceptable anymore.
Guess I'm done with all that waiting. I don't get the sense that there is a right time with Matt. I saw potential, but I'd like to feel more of a priority. Time to turn my back. It's tough to witness a lovely flower's demise. Neglect is a quiet creeper. I should just buy a plastic plant and be done with it.