Way back in the answering machine era, I'd get home from work, throw my keys on the table and stare at the device. The more the little red dot blinked, the better. Dinner? A friend calling long distance? Sometimes it was a telemarketer for the Dallas Morning News or, worse, my mother, but Red Blinky meant possibilities. I hated when my machine had nothing to say. No messages left me wondering what I was doing wrong socially. Clearly, I needed better friends.

That same sense of hope used to come whenever I logged in on an online dating site. Oh, please let there be something in my inbox. Mr. Right begins with Mr. Write.

But the newness of online dating faded long ago. The hope has gone. Indeed, as I went through my daily formality of logging in this morning, I saw a message on Plenty of Fish. Immediately, I got that sinking feeling. It is still hypothetically possible that an attractive, intelligent, intriguing man could hit me up with a thoughtfully worded "Hey! Wazzup, dude?" but experience tells me how remote that dream is.

With dread, I clicked on the message and mentally mustered up my new internal message of hope: Please, oh please, don't let this bring me down.
I glanced at the four photos of the smiling individual. One pic was from back in second-grade ("hahaha…just for fun!") while the others portrayed a fellow purportedly a year older than me who looked like he belonged in my father's golfing cohort.
Oh, no. Not good. Instead of butterflies, I felt bricks in my belly.
I scrolled back up. Oh, please be a smoker. Easy elimination. It's him, not me. I'm not shallow; just principled. And health conscious.
In a nod to my supposed openness, I read the full profile. The English teacher in me noted the lack of writing errors—a rare occurrence! RedheadCam sounded swell. Just what I'd expect from a guy raised in Newfoundland. Nothing to connect with but gosh-golly nice. The verdict was clear.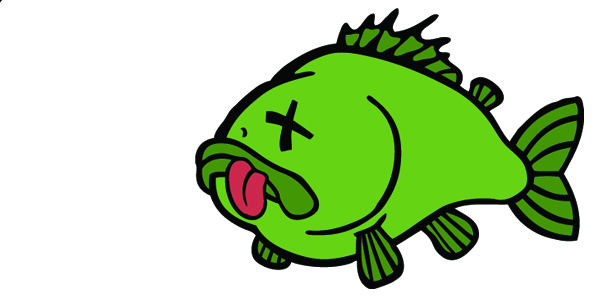 Another reminder of how futile online dating is. I don't think I'm too picky. I've gone on dozens and dozens of coffee dates with online candidates. As I've concluded so many times before, Plenty of Fish is not so plentiful. The stock has been picked over. The same goes for the other dating sites. The next coffee seems to be a cup full of grounds.
If this is all a game of chance, I'm playing poker with an Old Maid deck.
And so, yes, it's come to this. I'm relieved when I have no messages. Craving Red Blinky is most definitely a thing of the past. Now it is the messages that make me wonder what I'm doing wrong socially. The whole online dating thing is an empty exercise. I'm putting myself out there. Kind of. Sort of. Not really.