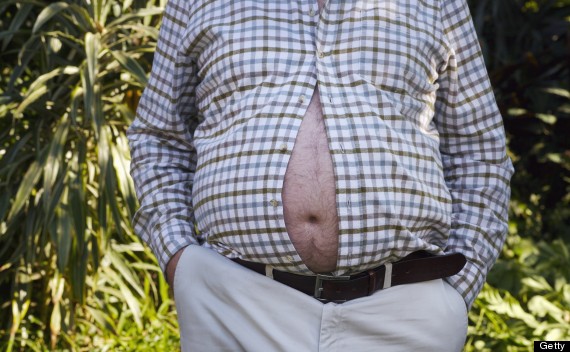 Not really me.
I've let myself go. For three weeks and counting, I haven't swam laps, I've run only half as often and gym workouts only dot instead of fill the calendar. Most guys would still find the routine satisfactory. But most guys aren't fanatical about body image. Not, at least, once they've hit fifty. They've accepted, even embraced a little belly flab.
I am verging on distraught. But it's still only verging. And so getting serious about shedding three pounds gets postponed another day. I'm still in my first week living back in Vancouver after a decade detour in rural isolation. I can't be too hard on myself for succumbing to some of the evil lures of the big city. Not yet.
I walked across the Cambie Street Bridge, intent on buying a bike lock and a petite trash can for my teensy condo. Unfortunately, I know the city too well. My walk gave me time to think. And it gave my stomach a chance to be heard. Loud growls. Clear signs of rebellion over the plan to skip breakfast. I remembered that a favorite Jewish bakery is only a block away from the hardware store. Suddenly, the thought of buying a cinnamon bun seemed more pleasurable, more urgent than picking up a trash can.
But Vancouver is one of those crazy West Coast cities where fitness is a religion. As I sat down and let the buttery goodness of my treat melt on my tongue, a jogger passed in a fully coordinated outfit from Vancouver's own, Lululemon. I shamefully looked away. Be one with the bun. Enjoy your indulgence. And then, five cyclists pulled up. For a moment, I thought they were coming in, seeking a logical reward for all that pedaling. But, no. They were just waiting for the light to turn green.
The fitness parade continued. In the short time it took me to devour my supersized sin-amon bun, two dozen cyclists rolled by. The freakin' bakery is sitting at the intersection of two bike route streets! Foul!
I almost lost my appetite. I almost stopped two-thirds the way through. Almost. I can tell you that the bun didn't taste nearly so good by the end. My stomach stopped growling, but now it feels loaded down. Ever the malcontent. I'll blame the bikers rather than my general intolerance for excessive sugar. It's easier that way.
And now I've got to go get that bike lock (and trash can). I've got miles to pedal this afternoon. Haven't planned my route just yet, but I will steer clear of a certain bakery. Why ruin another fitness avoider's day? Let him eat his rugolehs and Babkas without eyeing one more fitness disciple trying to get back in gear.
And, as much as I think I know Vancouver, I'd better find another hardware store.