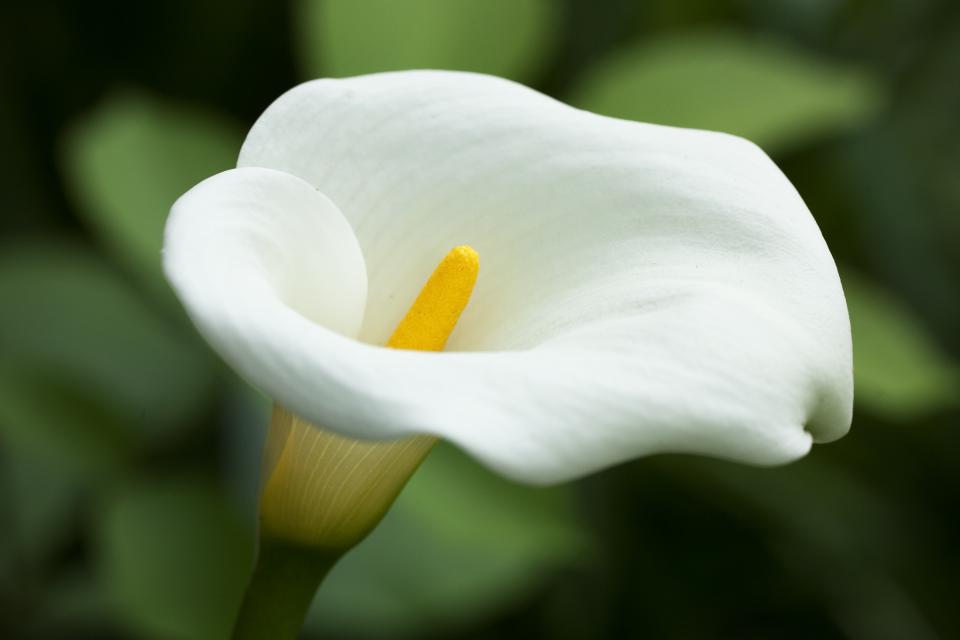 I hear many gay men talking about being late bloomers. High school? No way. Twenty-two, twenty-six.
On Monday evening, I drove to West Hollywood to join the gay Frontrunners group for a run on Santa Monica Boulevard into Beverly Hills. It's a small group—on this particular night a mere half dozen of us and none of the people I knew from last year. A tall, pretty young guy immediately started to chat me up.
This is not supposed to happen in West Hollywood.
Tall, pretty, young gays pretend old fags like me do not exist. It's the WeHo way. Nondescript telephone poles are more interesting. As we were waved over to the rest of the teeny group, I realized he was just chatty in general. He immediately introduced me to the others, repeating everything I'd told him about myself. I've never had my own spokesperson. Not sure I liked it.
Once we began the run, I expected everyone to spread out. Without the familiar faces from last year, I prepared to run solo. Not a problem. It's fun to roam through the 90210 zip code, even without a helpful Star Map.
The tall, pretty, young gay guy ran by my side. "Feel free to run ahead," he said. "I'm by far the slowest." His words reminded me of my own self-promotion in my early twenties. Perhaps it was sympathy more than flattery that made me keep his pace. The other four weren't exactly making a break.
Was I interested? No. Was he? Of course not. He mentioned his boyfriend a few blocks into the run. I was simply intrigued that he gave me the time of day.
Eventually, I could sense him struggling to keep up. "Go on ahead," he said. And so I did. I passed the others and fell into a better pace. A stoplight held me and the others caught up. With the green, I pulled away again, but another tall, pretty, young gay guy picked up his pace to join me.
Is the First Monday now Golden Oldies Day in West Hollywood? Must have missed the flyer on one of those fascinating telephone poles. Still, we ran side by side, chatting about my summer stay and his move from Kansas City. Typical of a young guy, he spoke at length about a recent falling out with his one L.A.-based girl friend from Kansas and talked with pie-eyed enthusiasm about his impressions of West Hollywood.
Anything in common? Of course not. Besides, I am not looking. I'd like to think there is something promising back in Vancouver. The fact that I registered at all with another young gay proved astonishing.
As we reached the iconic fountain at Santa Monica and Wilshire, I said goodbye. Everyone else planned to turn back, but I wanted a longer run. I set off toward Sunset Boulevard. On my own, I took in the palm trees that lined the road and the well-manicured gardens of succulents and bougainvillea. But then it registered that a black open-top Jeep was driving unusually slowly beside me. A young, tanned muscular college student in a baseball cap pivoted his head and stared at me. He looked ahead, looked back, looked ahead, looked back. As a rule, I am clueless about cruising, but this was blatant. A Mercedes approached with aggressive-driver urgency. Jeep dude drove on and I jogged on.
Late bloomer, indeed. Guys like this did not notice me in my twenties, my thirties or, up until now, my forties. Maybe it is the sense that I consider myself to be unavailable that is suddenly getting me noticed. I doubt that. I've had years of being in relationships (long, long ago) and I was always easy to ignore. It was effortless.
I am much more confident, sure. My protective wall is thinner—balsa wood instead of concrete. I even appear to be in great shape (though more on that in an upcoming blog post).
I suppose I should appreciate this blip without overanalyzing it. Perhaps I just needed another dose of California sun to finally bloom. Despite slathering up with sunblock, a few rays seem to be sinking in.
Forty-nine and hitting my stride. At last.