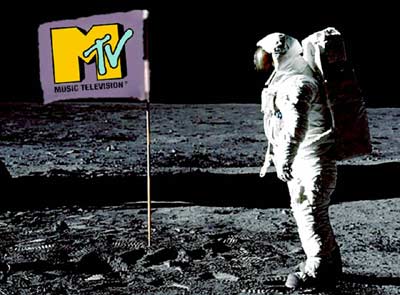 Talkies wiped out silent movies and, as The Buggles famously sang, "Video Killed the Radio Star." Maybe not to the same degree, but in the '80s, you needed a video to get people to "hear" your song. The success of "Take on Me" by a-ha and everything by Duran Duran depended on an eye-catching vid.
I was an MTV devotee during the early years when Alan Hunter, J.J. Jackson, Mark Goodman, Nina Blackwood and Martha Quinn provided musical small talk and introduced world premieres of the latest Phil Collins video. (Don't you just want to stop and YouTube "Sussudio"? Maybe not. I won't bother with the link.)
I could waste a morning watching the videos go by, ignoring the next college assignment while waiting for friends to awaken in the early afternoon.
During the early years of MTV, musical acts were finding their way with the video format. Many of the clips now come off as embarrassingly primitive, from "Maneater" by Hall and Oates to The Steve Miller Band's "Abracadabra"—strobe lights, shadows,...oh, boy! Within a few years, however, some of the best videos managed to tell a story, making song lyrics more potent.
The Bronski Beat made it hard to tune out as we watched the video for "Smalltown Boy" and witnessed a young gay male, played by lead singer Jimmy Somerville, get beat up in an alley after ogling a male diver. A police officer brings the boy home and explains the bashing to the shocked parents. The boy then leaves home for the city, searching for a place of belonging. While his mother hugs him goodbye, the father stoically hands his son some money and refuses even a handshake. We see isolation, but in the end, it appears the boy has made some connections. The video format provided us with a moving picture indeed. It is one portrayal of a coming out story.
The first time I saw it, I wondered after the fact, if somehow I'd mistaken the song's subject. Surely, MTV would never replay it. There would be complaints, the video would be banned. But a week or two later, I stumbled on the video again. And then again. The video never made MTV's "heavy rotation" status. (The song achieved international success but only made it to #48 on the Billboard Singles Chart.) Still, I saw it enough times while living in Texas to know there was a way out of the conservative, religious oppression that kept me in the closet. Perhaps this song, along with the Village People's "Go West" brought me to California a few years later, allowing me to finally be the person I was meant to be. The right song (and the right video) can have that big of an effect.
You leave in the morning
With everything you own
In a little black case
Alone on a platform
The wind and the rain
On a sad and lonely face

Mother will never understand
Why you had to leave
But the answers you seek
Will never be found at home
The love that you need
Will never be found at home

Run away, turn away, run away, turn away, run away.
Run away, turn away, run away, turn away, run away.

Pushed around and kicked around
Always a lonely boy
You were the one
That they'd talk about around town
As they put you down

And as hard as they would try
They'd hurt to make you cry
But you never cried to them
Just to your soul
No you never cried to them
Just to your soul

Run away, turn away, run away, turn away, run away.
Run away, turn away, run away, turn away, run away.

Cry , boy, cry...